See? Now you do.
The feeling of unease that we all experience when we can't make ourselves understood through words alone is finally about to become a thing of the past.
We are soon about to enter an age where technology allows us to "see" our conversations!
Communication Visualization
Transparent is a visualization technology that promotes smooth conversation, using the latest ASR (Automatic Speech Recognition) and NLP (Natural Language Processing) technologies.

As soon as a person speaks, related information is instantly visually displayed in real time via an internet connection, making it possible to convey more information than is contained in the words actually spoken.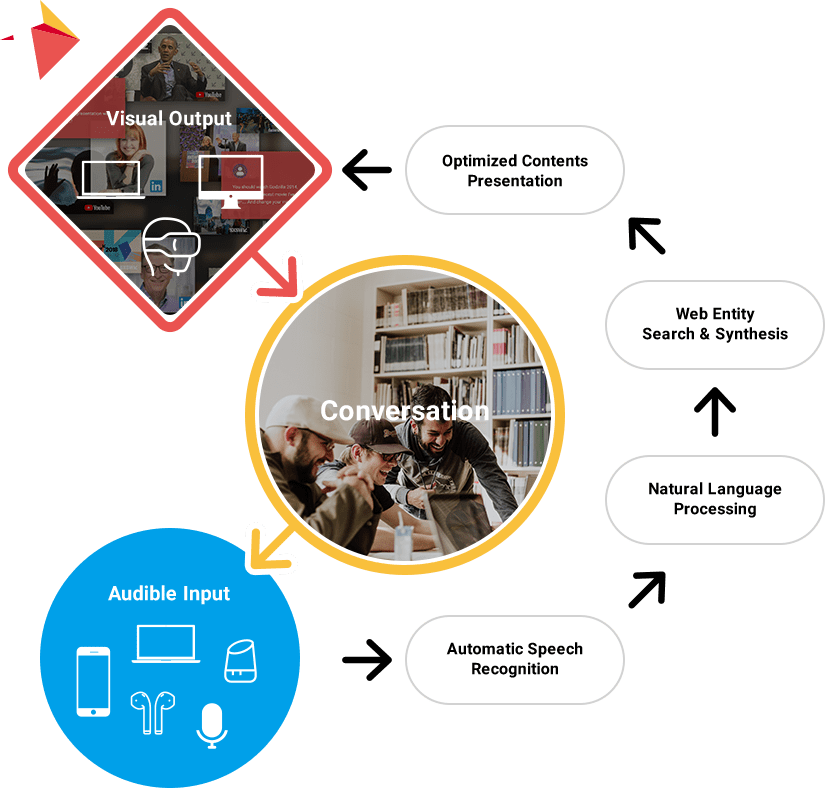 Who knew that
a world where we are understood
could feel so satisfying!?
Without even knowing it, we have gradually grown used to not being understood at times in our daily lives.
But when conversations go more smoothly and make more sense, it actually feels really great!
Transparent is a technology that aims toward a world where conversations can be truly understood.

We are looking for people who empathize with our vision and would like to join us in our quest to develop "understandable conversation technology".
We're currently recruiting partners from a diverse range of areas, including spatial, hardware, and software fields.